20 years on…. Pop culture, toys & gadgets from 1997
Think back 20 years, what were you doing? Perhaps you were still at school, travelling, starting your first job, getting married or starting a family.
...To take you back 20 years we've put together some of our favorite things from 1997. You can bond over the list with fellow millennials while sipping soy lattes and eating smashed avo.
AVOCADO......AVOCADO EVERYWHERE
1. Diana Princess of Wales Died.
How was this 20 years ago? But surely enough, Diana Princess of Wales was killed in a car accident in Paris on August 31st, 1997. One month later, Elton John wrote and re-recorded his version of 'Candle in the Wind' for her, with the proceeds going to Diana's charities. Her funeral was watched by 1.5 billion people around the world.
2. Titanic
The single best film of all time that went on to win 11 Oscars. The movie production cost more money then the original ship ($200 million to make & 7.5 million to build – converting to 150million to build with inflation).
Leo & Kate were 20 years younger then what they are today.. Look at their baby faces….Awww
3. Nintendo 64
The list would not be complete without the inclusion of this gaming console. Gamers still hold the N64 in high regard. There is no denying that there were plenty of brilliant games like Super Mario, Mario Kart, Banjo-Kazoozie, Wave Race and Donkey Kong. Many longtime fans often wish they could go back to the era that relied less on the likes of downloadable content and focused more on what could be included on a 64mib cartridge.
4. Teletubbies
The program with a grassy, floral landscape populated by rabbits, birds & four colored creatures, Tinky Winky, Dipsy, Laa-Laa, Po. Gracing our screens in 1997 & by February 1998 The Sydney Morning Herald called the following a 'cult status'.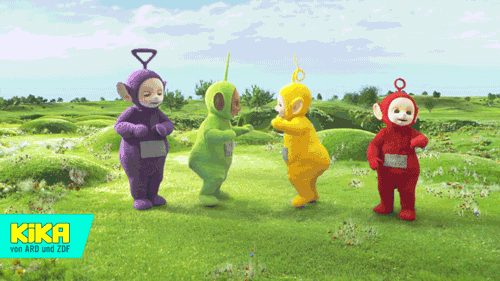 5. Microsoft
It was in 1997 Microsoft became the worlds most valuable company valued at 261 billion dollars. Today Microsoft is worth 507 billion dollars, employs over 114,000 people & is among the top 5 patent holders in the U.S
A glimpse of 1 billion U.S dollars..
6. Real player
If you were streaming music on your computer in 1997, chances are you used RealPlayer to do it. Of course, if you used a dial-up modem to connect, RealPlayer would likely spend more time buffering than actually playing songs.
7. Tamegotchi
The hottest tech toy fad of 1997 was the Tamagotchi - a virtual pet created in Japan in 1996, making its way to Aussie shores in 1997. On every child's birthday & Christmas lists the toys sold out in record times.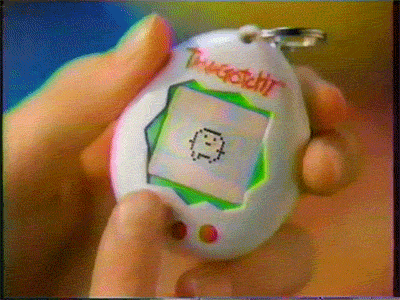 8. Netscape
1997's web browser of choice The biggest partisan fight of 1997 wasn't between Republicans and Democrats, but between supporters of the free Internet Explorer and paid Netscape Navigator browsers.
By October 1997, Netscape was dominant, but by the time AOL bought Netscape in 1999, Internet Explorer had taken over.
9. The Threadbo Landslide
3,500 tonnes of rock and mud slid down the side of the NSW ski resort, killing 18 people. The only single survivor was ski instructor Stuart Diver.
1[if !supportLists]0. [endif]Spice Girls
The Spice Girls were EVERYTHING. While the group was formed in 1994 they had ground breaking success in 1997 when they released their movie 'Spice up your life', that included hit songs 'Stop' and 'Wannabe'.
10. Sony PlayStation
Although Launched in late 1995, Sony's innovative, 32-bit CD-ROM-equipped game system quickly became the driving force of its company and the gaming industry.
While DualShock controllers, which came along in 1997, literally rocked your world.
11. Grand theft auto
The most violent piece of gaming on the PlayStation all started in 1997. Graphically, the original was "a little plain" (even for an era where games were still released for MS-DOS), but its visceral charms won out, and it went on to sell 125 million copies.
[if !supportLists]
13. Floppy Disks
Before USB's, SanDisks and 'the cloud', we used floppy disks to save our documents. On average, the floppy disk had 1.5mb capacity.
Fun Fact: While obsolete today, the floppy disk is still used by software as an icon related to saving files. Check out the little floppy disk icon next time you save a word doc!